Our People
Swede Farms is dedicated to excellent customer service. Owners Marc and Fabian Lieberman built and managed the company based on their commitment to provide customers with the best service in the industry. They personally attend to every detail in order to ensure each Swede Farms' customer receives high quality service and the respect they deserve.
From our drivers to our Customer Service Department to our salesmen to our warehouse staff, and everyone in between, we all have one mission in mind: excellent customer service.
Black Lives Matter!
Swede Farms, Inc. is a small, local, family run business and we are proud of our diverse and dedicated staff, made up of different races, religions, ethnicities, ages, sexual orientations, and backgrounds. Along with most of the world, we were sickened by the vile and callous murder of a Black man, George Floyd, by a White Minneapolis, Minnesota police officer, as three other officers stood by doing nothing. This blatant display of abuse of power and systemic racism in our country is abhorrent and must change.
Swede Farms supports the Black community, racial equality and racial justice. Therefore, we will be donating a percentage of sales for the month of June 2020, split equally between the National Coalition of 100 Black Women, Inc. Bergen-Passaic NJ Chapter and the NAACP Legal Defense Fund. They are both 501 (c)(3) organizations. The mission of the NCBW is to advocate on behalf of Black women and girls to promote leadership development and gender equity in the areas of health, education and economic empowerment. The NAACP Legal Defense and Educational Fund, Inc. is America's premier legal organization fighting for racial justice. Through litigation, advocacy, and public education, LDF seeks structural changes to expand democracy, eliminate disparities, and achieve racial justice in a society that fulfills the promise of equality for all Americans.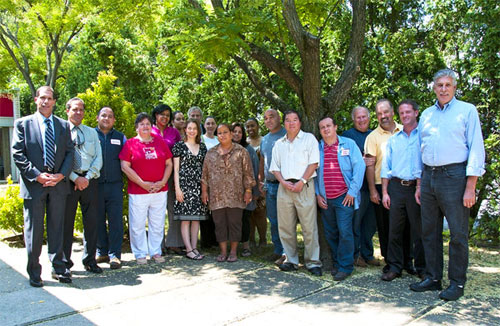 Copyright © 2010-2021 Swede Farms