Introducing Grassland Organic Butter!
Mar 8 2012
For our ever-growing health conscious customers, we are proud to begin offering samples of Grassland's new product: organic unsalted solids, conveniently packed in a small, 18 pound case.
---
If you are interested in this product, please call our office or your sales person and ask for a sample.
Grassland Organic Unsalted Solid AA
QAI Certified Organic
OU-D Kosher
Shelf Life – 120 days refrigerated
Net weight 18 lb. (18/ 1-lb)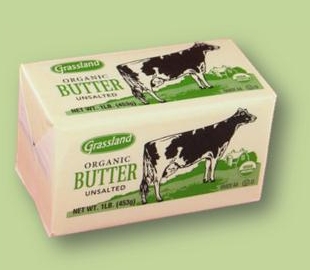 Categories: organic, butter, samples
Copyright © 2010-2019 Swede Farms